Heart attacks can happen anytime, anyplace - and to anyone. And when they do, every minute matters.

The American College of Cardiology has recognized Ashley Regional Medical Center for its demonstrated expertise and commitment in treating patients with chest pain. Ashley Regional was awarded Chest Pain Center Accreditation based on rigorous onsite evaluation of our team's ability to evaluate, diagnose and treat patients who may be experiencing a heart attack.
Heart disease is the leading cause of death for men and women in the U.S., responsible for one in four deaths, according to the Centers for Disease Control & Prevention (CDC). But it doesn't have to be. Through education and early treatment, heart disease can be successfully treated and, in many cases, even prevented.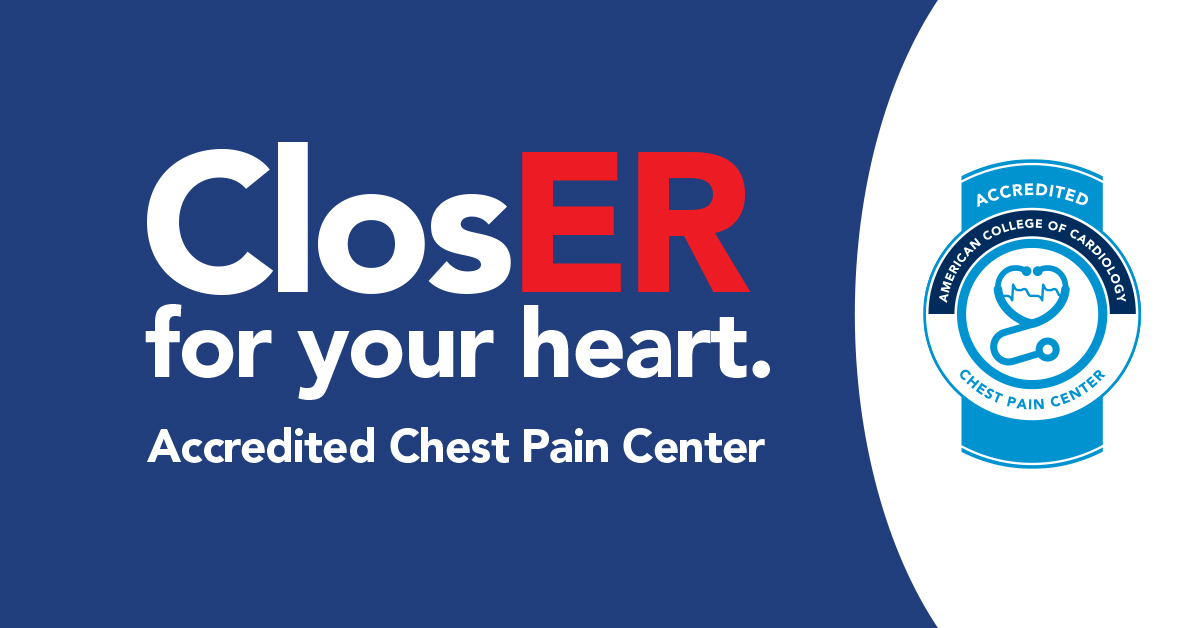 The most common symptom of a heart attack for both men and women is chest pain or discomfort. However, women are more likely to have atypical symptoms. Other heart attack symptoms include, but are not limited to, tingling or discomfort in one or both arms, back, shoulder, neck or jaw; shortness of breath; cold sweat; unusual tiredness; heartburn-like feeling; nausea or vomiting; sudden dizziness; and fainting.
The good news is that everyone can lower their risk of heart disease by knowing these early signs of heart attack and practicing good preventive habits, including exercising regularly, eating a nutritious diet, avoiding smoking and controlling your blood pressure.

Take our Heart Risk Assessment
If you or someone you know experiences symptoms of a heart attack, contact 911 immediately or proceed to the nearest emergency room or Accredited Chest Pain Center.