Vernal, Utah
Population: 21,951 | Service Area: 39,372
Welcome to a land of high cliffs, desert sand, sagebrush and mountain peaks. Situated in a beautiful valley in the corner of northeastern Utah, Vernal is a place that abounds in both natural beauty and family-friendly living.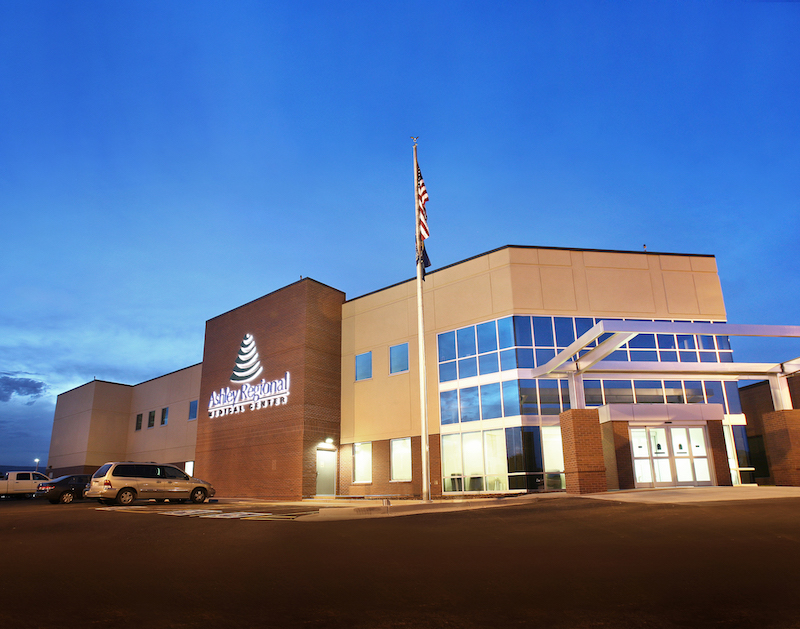 The Hospital
Ashley Regional Medical Center is a 39-bed acute-care, Joint Commission-accredited facility. The hospital has affiliations with 30 physicians whose specialties include Family Practice, Internal Medicine, Pediatrics, Radiology, Orthopedics, ENT, OBGYN, Neurology and General Surgery. Other services include MRI, 64-slice CT Scan, 3-D Mammography, Nuclear Medicine Scans, PH and Manometry Studies, Chemotherapy, Physical Therapy, Respiratory Therapy and a C.O.L.A. Certified Laboratory. Ashley Regional Medical Center has had three expansions in the last 10 years including ER, radiology, lab, surgery, ICU, registration, physician office space and most recently a new Women's Center and Chemotherapy/Infusion Center. The Emergency Department sees over 12,000 patients and the new OB department with Level II neonatal nursery has over 450 deliveries per year. Ashley Regional has been recognized by Health Insight and other third-party sources for excellence in high-quality care and patient safety.
The Community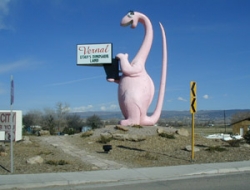 Vernal, the county seat of Uintah County, is a progressive city that has won the "America in Bloom" award for its efforts to beautify the community. The city offers numerous educational opportunities beginning with a strong public school system. Utah State University has a beautiful regional campus that offers bachelor's, master's and doctorate degrees and partners locally with the Uintah Basin Applied Technology College. With a strong local economy over the past decade, the county and city infrastructure has been strengthened, including a public safety complex, city office buildings, three new schools, a new court house and many new businesses, both locally owned and national chains.
The community also boasts wonderful activities including The Outlaw Trail Theater, the nationally-recognized Dinosaur Round-Up Rodeo, a national Professional Bull Riding Competition and a summer storytelling festival. The city's Utah Field House of Natural History has several exhibits, including those dealing with dinosaurs, geography and Native American history. The nearby Ute Indian Reservation is also a source of summer activities.
Recreation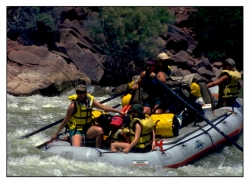 Vernal is a veritable paradise for the outdoor enthusiast. Boating, fishing, hiking, white-water rafting, mountain biking, camping - whatever your outdoor passion, it's all here. The Uinta Mountains, the highest in Utah, surround Vernal with hundreds of lakes and streams teaming with trout. Flaming Gorge Reservoir offers spectacular outdoor activities, including boating, fishing, biking and hiking. The Green River provides blue-ribbon trout fishing and exciting white-water rafting. Nine-Mile Canyon features a breathtaking corridor of Fremont Indian petroglyphs and pictographs (above). Dry Fork Canyon, Jones Holes and Echo Park also feature these spectacular drawings.
Vernal is dinosaur country. Dinosaur National Monument offers one of the largest collections of Jurassic-period bones and fossils as well as scenic highways, wilderness areas and hiking trails. State parks at Steinaker and Red Fleet Reservoirs provide modern campgrounds and wonderful opportunities for boating and fishing. Wildlife is plentiful in the area: bighorn sheep, moose, elk, deer, pronghorn antelope, cougars, coyotes, golden and bald eagles and more.