Ashley Regional Medical Center Celebrates Staff Milestone Anniversaries
On November 9th, Ashley Regional Medical Center held its annual Employee Recognition Dinner to recognize and celebrate staff for milestone anniversaries.
Department managers shared their personal gratitude for what each and every person has brought to our organization, our patients, and our community. A gift and certificate were presented to each staff member. Every one of these individuals has shown great commitment and compassion within their specific roles throughout Ashley Regional. Employees who were honored this year include: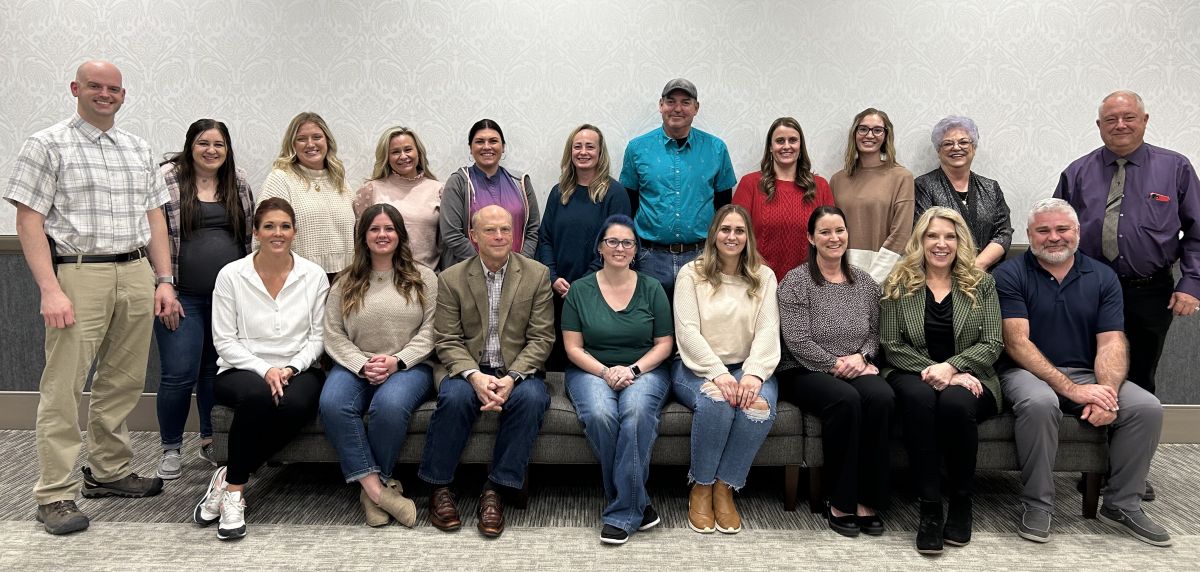 5 Years of Service
Baylee Williams
Eric Long
Ken Crookston
Savannah Coonis
Jalysa Holmes
Kambrea Nerdin
Andrea Flores
Cortnie Law
Kayla Christensen
Tasha Batty
Neil Reed
Amber Jorgensen
Robert Vesely
Jaiden Bastian
Nyree Weldon
Amanda Billings
10 Years of Service
Mike Reynolds
Megan Parker
15 Years of Service
Ashley Harrison
Dustin Williams
20 Years of Service
David Hanberg
Lori Speir
35 Years of Service
Ron Anderson
Connie Batty
Julie Merkley
Janine Boren
"We are grateful to have these individuals as part of the team here at Ashley Regional," said Deena Mansfield, Human Resources Director of Ashley Regional Medical Center. "Their commitment to high-quality care and service shines through in the work they do within their department and for the hospital as a whole."
Highlighting this year's honorees were Janine Boren, an RN in Labor & Delivery, Julie Merkley, RN in Infection Prevention, Connie Batty, Administration and Medical Staff Coordinator, and Ron Anderson, Director of Materials Management who each celebrate 35 years with Ashley Regional Medical Center.
Read All Posts